FidOlea SA accompanies you in the life of your enterprise by offering complete and competent services.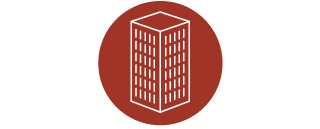 Companies
The majority of our clientele is composed of companies, some of which are active internationally and therefore need advice in various specific areas. We have been supporting them for many years.
We propose complete and quality services to these companies.
Internal control
We propose to implement controls that are adapted to the structure of the company, integrated to the current operations and which bring added value to management, while respecting the regulatory framework.
Implementation of procedures and an internal control system (Suisse SCI, US GAAP SOX).
Review of controls and procedures, and improvement recommendations.
Annual accounts and consolidated accounts
Our knowledge of the international accounting standards allows us to advise our clients on the preparation of accounts in accordance with the requirements in order to ensure the completeness and accuracy of the published information. We can also prepare a complete consolidation of a group and install a consolidation tool with spreadsheets.
Support during the establishment of individual accounts or Group accounts according to the requirement Swiss GAAP RPC, IFRS and US GAAP
Coordination with local experts for the establishment of statuary accounts of European entities.
External Audit Support
We are accustomed to working with auditors and speak the same language as they do. This alleviates the workload of the management and the accounting teams during busy periods.
Support during annual or interim audits
Review of the audit issues and implementation of solutions
Review of proposals and budgets
Technical accounting
Some transactions need an in-depth review and solid knowledge of the accounting standards in order to determine the adequate accounting treatment. Our knowledge and experience enables us to perform this review and support it with solid documentation.
Guidance for the application of the standards Swiss GAAP FER, IFRS and US GAAP
Preparation of technical memorandums
Support with the upgrading from simple accounting to a recognised standard
Salary management
Our expertise of our system, certified Swissdec, allows us to optimise the time necessary to salary management, whilst guaranteeing a high level of quality and security.
Preparation of monthly payroll and sending to employees (paper or electronic)
Preparation of payments and payment documents (DTA,XML)
Preparation of working contracts and termination letters
Tracking of sick days and accidents with social security
Establishment of annual salary certificates
Registration of employees with social institutions
Tracking of absences (days off and sickness)
Validation of social charges invoices and account modification inquiries
Annual declaration to social institutions and tax authorities
Use of certified software Swissdec allowing electronic correspondence with the tax authorities and social institutions

© 2017 Fidolea SA