FidOlea SA accompanies you in the life of your enterprise by offering complete and competent services.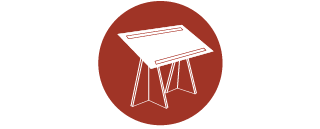 Small companies and independents
In order to alleviate those responsible for the administrative work in small companies, we offer comprehensive services. By doing so, it is possible to completely outsource the finance department.
It is also possible to subcontract only a part of the services and to keep some operations internal, such as the payment of suppliers or the issuing of invoices.
These services can also be provided in our clients' offices.
Accounting and salaries
We perform our services, generally on a yearly basis, with the aim to prepare the annual accounts and tax return using the documents prepared by the clients.
Input of accounting documents (invoices, journal entries and other accounting documents)
Preparation of payslips, annual tax return and insurance tracking
Recording fixed assets and depreciation
Preparation of the annual financial statements
Preparation of the income tax return and follow-up with the tax authorities
Preparation of the professional tax return for the commune and promotion of tourism (Geneva)
Management for suppliers, debtors and payments
In addition to basic accounting, we can play a more active role in the operations of the company. By doing this, it is possible for us to entirely delegate the management of the suppliers and debtors or certain parts of the process.
Checking the invoices
Entering data into the accounting system
Preparation of the suppliers' payments (DTA documents)
Optimal management of the payments deadlines
Issuing of sales invoices
Monitoring of clients' payments
Reminders to clients
Value added tax
Risk analysis and necessity for tax liability
Preparation for quarterly or biannual VAT return

© 2017 Fidolea SA