FidOlea SA accompanies you in the life of your enterprise by offering complete and competent services.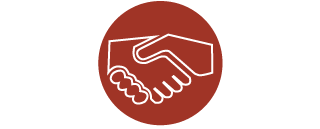 Non-profit associations and foundations
Finance and accounting are important for associations and foundations in the achievement of their goals. However, the internal Finance knowledge and experience are often limited and the resources do not always allow to hire a team with expertise in all required areas.
We have been supporting a number of associations and foundations over the years and we are capable of rewriting the accounting and finance for people who do not have in-depth knowledge of these areas.
Accounting
We take over the entirety of the accounting tasks and, in this way, alleviate those responsible for the administrative work.
Input of accounting documents
Fixed asset tracking
Supplier payments
Issuing of invoices and accounts receivable tracking
Preparation of annual financial statements
Reporting, budget and analytical accounting
We develop financial reports based on your business needs. These can be cash flow projections or comparisons of actual results to the budget. Our accounting software allows us to track expenses and revenue of projects in detail.
Assistance in the preparation of budgets (preparation of simplified documents to be completed by those responsible for the budget, consolidation of individual budgets, uploading to the system)
Definition of the management accounts
Definition of the allocation of the indirect costs to the main accounts
Implementation of periodical reports for Management
Salary management
Our expertise of the certified software Swissdec allows us to optimise the time necessary to manage salaries, whilst guaranteeing a high level of quality and security.
Preparation of the monthly payroll and sending to employees (paper or electronic)
Preparation of payments and payment documents (DTA)
Preparation of working contracts and termination letters
Tracking of sick days and accidents with social security
Establishment of annual salary certificates
Registration of employees with social institutions
Tracking of absences (days off and sickness)
Validation of social charges invoices and account modification inquiries
Annual declaration to social institutions and tax authorities
Use of certified software Swissdec allowing electronic correspondence with the tax authorities and social institutions
Value added tax
VAT for non-profit organisations can be particularly complicated and necessitates specific knowledge. We assist these entities to reduce risk to an acceptable level and we set up agreements with the authorities in the most complex cases.
Preparation of quarterly or biannual VAT returns
Analysis of transactions at risk
Agreements / Rulings with authorities regarding some transactions
Taxes
Non-profit organisations can benefit from a tax exemption on revenue and on capital if they meet certain conditions.
Request for a tax exemption
Preparation of the income tax return and follow-up of the taxation assessment
Preparation of the tax return for the commune and promotion of tourism (Geneva)
Office premise and administration
We are able to set up office premises and administer an association or a foundation. A conference room and work space can also be provided.
Mandate from a member of the governing board or Administrative and Financial Director
Office Address
Provision of conference room
Provision of work space

© 2017 Fidolea SA